Wooden beads and teethers
Wholesale offer of wooden beads and teethers
We are a wholesale supplier of certified beads, teethers and components made of beech wood. Beads are ideal for DIY handmade creative children's work. All components and their production are subject to inspection and testing for safety and security. Therefore, they are also suitable for the production of teethers and pacifiers for children.
All beads and teethers have a certificate of harmlessness and safety. Wholesale offer for beads and teethers for haberdashery offers:
wooden beads, various sizes

teethers different patterns and shapes

clips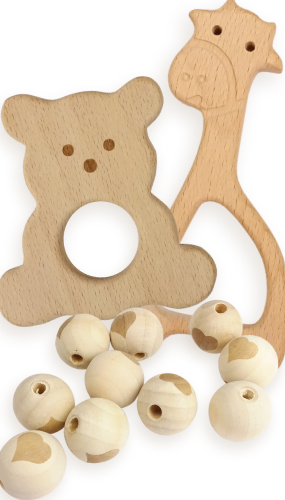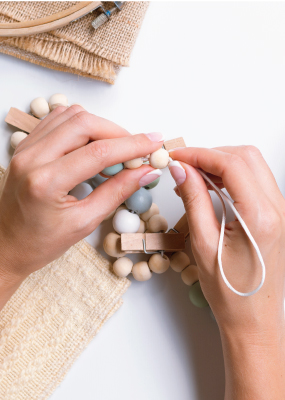 Wooden beads with certificate
Certified wooden beads for haberdashery are available in various sizes from 10 mm to 20 mm. They are made of raw beech wood. We offer raw beads, coloured lacquered beads, crocheted beads, beads with a fired pattern. We offer various shapes of the beads. The wooden beads are certified and therefore safe for children.
We are a distributor of teethers, which are purely made out of natural material – raw beech wood. The teether is made from chemically untreated material. It does not contain any harmful substances or materials. The surface is not painted but polished to achieve complete smoothness of the material. Production is subject to strict controls and the final products are certified.
The wooden teethers are ideal for creative work. In the warehouse for beads and teethers you will find various children's patterns.
Ideálne pre kreatívnu tvorbu. Vo veľkosklade na korálky a hryzátka nájdete rôzne detské vzory.