Distributor of KnitPro hooks for haberdashery
KnitPro Waves Crochet Hook
Crochet hook with ergonomic handle
We are a supplier for KnitPro crochet hooks for haberdashery. The Waves collection is designed for long hours of crochet full of comfort. Waves KnitPro hooks have aluminum silver heads connected to an ergonomic handle. The surface of the handle is smooth, the hook does not slip and thanks to the timeless shape of the handle it fits perfectly.
The hooks with handles are in wholesale offer in 13 bright colours and each hook has colour coded grip, which is unique for each size. Ergonomic hooks can be ordered individually or in sets with practical cases. Up to 19 sizes of crochet hooks are available. You can buy from one piece in a large warehouse with hooks.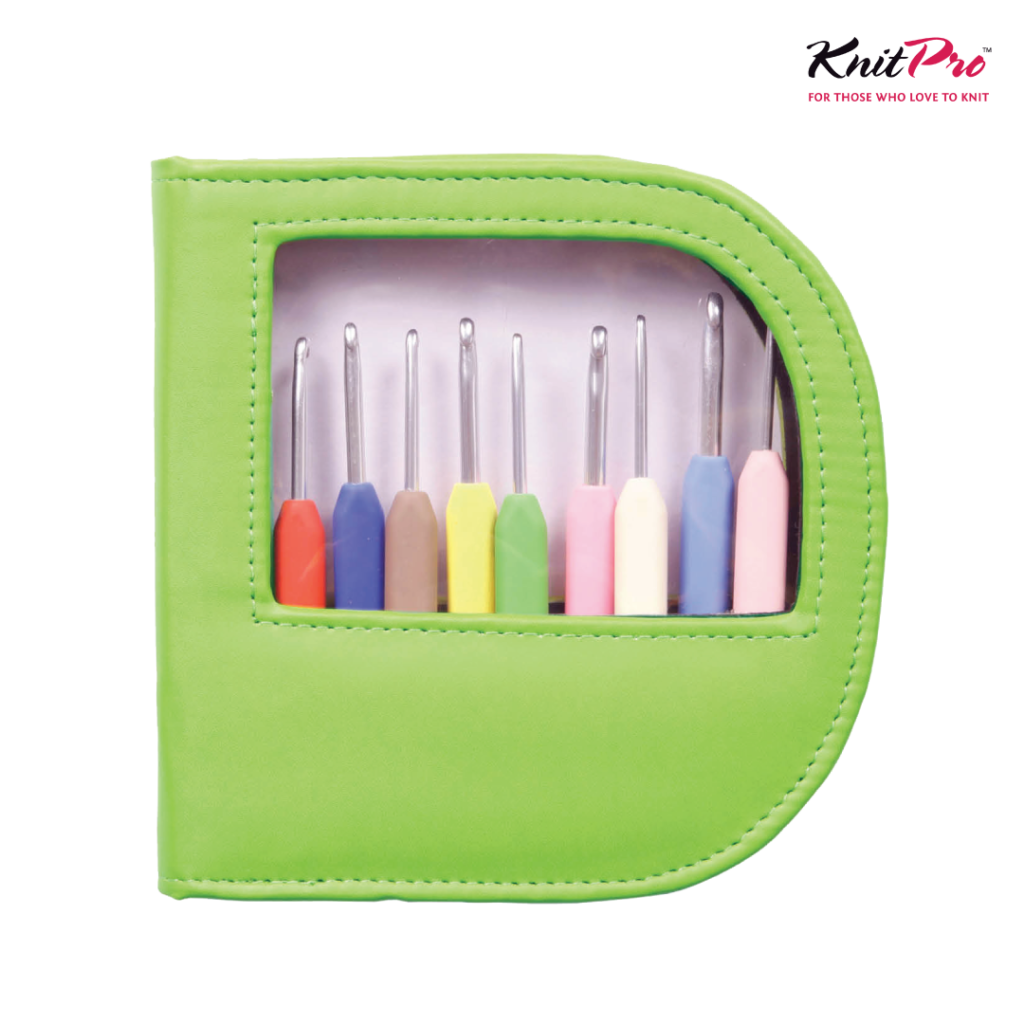 The Waves KnitPro hooks can be also purchased as a single. The aluminum single ended hook is connected to a robust ergonomically shaped handle that fits comfortably in the hand. You can choose from a wide range of sizes from 2 mm up to 12 mm. The hooks are suitable for crocheting with every yarn as well as cord. We offer hooks for haberdashery at advantageous wholesale prices.
Waves KnitPro crochet hook set
The KnitPro warehouse also offers sets of the most commonly used KnitPro Waves crochet hooks. Each set offers 9 sizes of hooks from 2 mm to 6 mm. Aluminum hooks with an ergonomic handle are packed together in a leather case in two colour variants – pastel green or pink. Each hook size is color-coded. This set is an ideal choice for lovers of crocheting.