Distributor of KnitPro of crochet hooks
Wholesale for haberdashery NOEZON is the only distributor of KnitPro products to bring professional crochet hooks at affordable wholesale prices. In our wholesale offer you can find hooks that are made of first-class material and thus offer a long life service.
Aluminum hooks are available in variants:
Aluminum hook with the handle

Tunisian hook 30 cm

Crochet hook without the handle
In our wholesale, you can buy from one piece at unbeatable prices.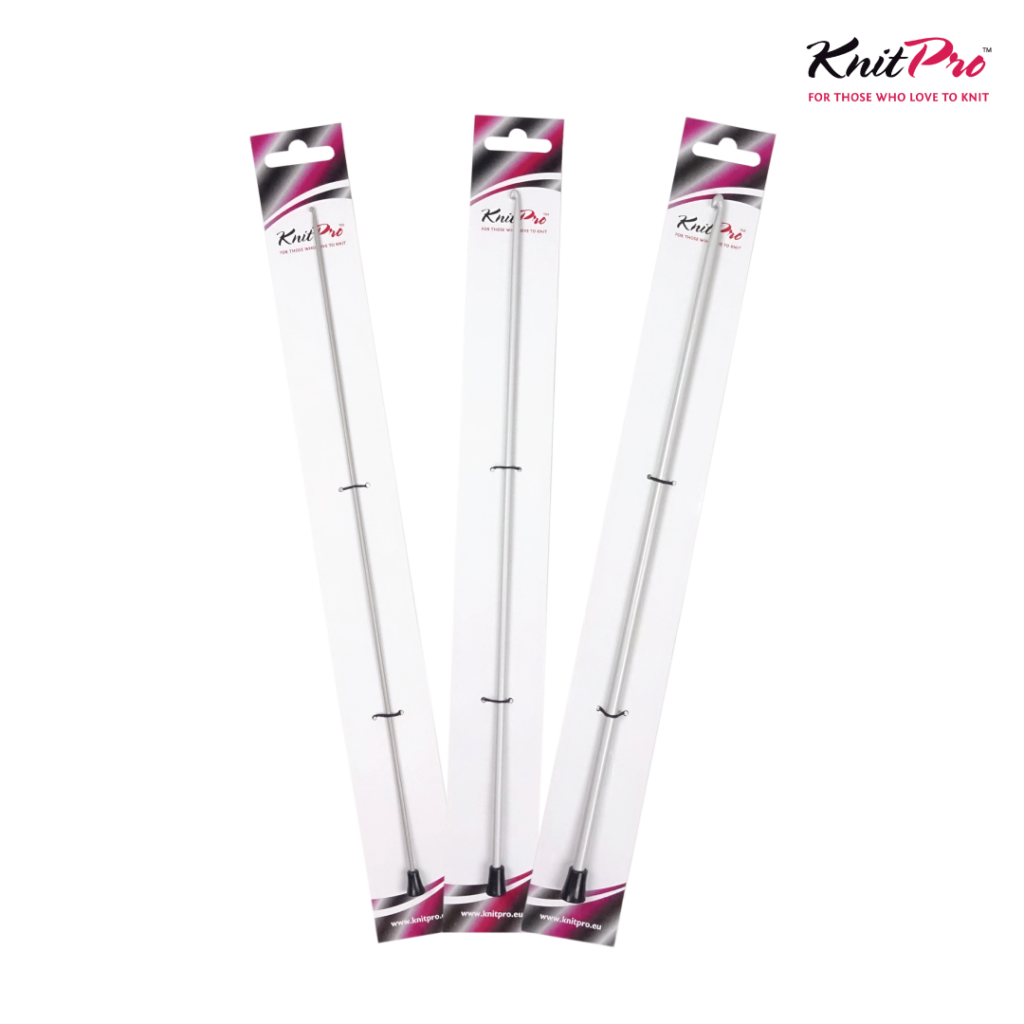 Hook with Handle Aluminium
The aluminum hook with an ergonomically shaped handle is ideal for long and comfortable crocheting without hand fatigue. The hooks are available in two variants. It is a combination of a black handle and an anodized head of gold or silver colour. The handle on the hook is soft and smooth, fits perfectly in the hand and is pleasant to the touch. Aluminum hooks have a surface finish and are corrosion resistant. They are available in sizes from 2 mm to 12 mm. The hooks are light and ideal for crocheting with any yarn or twine.
Tricot/ Afghan Crochet Hook
The perfectly designed hook for Tunisian crochet, the surface of which is smooth with anti-corrosion treatment. It is an extra long hook with a final length of 30 cm in sizes 2 mm to 5 mm. The end cap on the hook ensures a firm stop of the yarn and therefore prevents yarn slippage. Its rounded head ensures a smooth and comfortable yarn picking. In our crochet wholesale you can find popular crochet tools designed by experts for crochet artists.
The advantage is strength, lightness, perfect shape and anti-corrosion surface treatment. This hook is made of first-class aluminum and even though it does not have a plastic handle, it is comfortable to hold in the hand and pleasant to the touch. It is also an ideal choice for long crocheting. For better orientation, its size is embossed in the middle section. Available sizes are from 2 mm to 5 mm. Popular shatterproof tool, ideal for any crochet.